Management Team
The mission of Northwestern Mutual in Columbia is to become the preeminent financial security agency across all markets served by delivering comprehensive strategies, solutions, and services accessible exclusively throught the Northwestern Mutual network.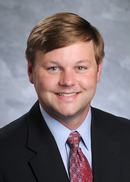 Managing Director
Office 803-254-0133
Chad Dowdy joined Northwestern Mutual's Columbia office in the fall of 2002 as a College Intern and grew to become one of the youngest Managing Director's in the system starting in January of 2007.  He and his Management Team have developed and grown the office to one of the most successful agencies in the country.
In addition to being the Managing Director, Chad serves his clients as a Wealth Management Advisor where he creates personalize financial plans designed to help them achieve their visions for the future.
As the Managing Director, Chad is always looking to grow his practice by extending to talented and driven individuals the opportunity to join the Columbia office.
"During my time at the University of South Carolina, I was introduced to Northwestern Mutual through the highly rated Northwestern Mutual Financial Representative Internship Program. My experience as an intern was extremely positive, and I found such a great opportunity here in Columbia that I made Northwestern Mutual my career.
Since then I have devoted myself to helping my clients find financial security for themselves and their families. In addition to working closely with new and existing clients,  I successfully ran the College Internship Program for two years prior to being appointed Managing Director in 2007.
Today, our team continues to help our clients achieve financial security.  Our internship program in Columbia, SC is one of the most successful in the country, and Northwestern Mutual - Columbia, is one of the most attractive opportunities in the country for career changers.  If you are interested in learning more about entrepreneurial opportunities as a Financial Representative or Financial Advisor please click on the Contact Me button."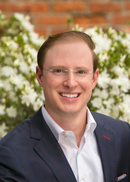 Field Director
Office 803-254-0133 ext 3042
My Networks:
Originally from Hilton Head Island, Drew came to Columbia in 2006 to attend The University of South Carolina. Drew joined Northwestern Mutual in 2008 as College Intern and continued his professional relationship when he converted to full time in 2010 after achieving Power of 10. Drew's success continued as he achieved Pacesetter, First 40 in 2011 and then took on the responsibilitiy of College Unit Director in addition to being a Financial Advisor to his clients.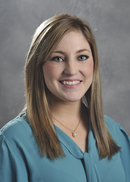 Brianne R Tillirson
Director of New Financial Representative Development
b.robertson@nm.com
Office 803-254-0133
Brianne Tillirson is originally from Sumter, SC. She graduated from Presbyterian College in 2015 with her Bachelor of Science in Business Administration with concentrations in Management and Accounting. Before joining Northwestern Mutual in March of 2016, Brianne participated in the Financial Representative Internship in the Spring of 2015. Brianne is married to Sims Tillirson. In her free time, Brianne enjoys volunteering with The Leukemia and Lymphoma Society and various other non-profits. Brianne  is also a member of the Alpha Delta Pi Eta Xi Chapter Alumnae Association.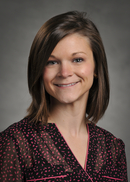 Lauren K Dowdy
Director of Talent Acquisition
lauren.dowdy@nm.com
Office 865-251-5133
My Networks:
Lauren Dowdy has been with Northwestern Mutual in Columbia since June of 2005. Lauren works primarily in agency development and oversees that all of our advisors receive the coaching and training they need to build a successful practice. Lauren is a 2006 graduate of The University of South Carolina and lives with her husband Chad, their son Charlie, and their daughter Kate in downtown Columbia.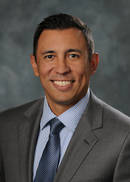 Field Director
Office 803-254-0133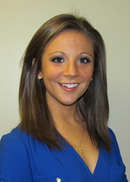 Mary Kathryn M McWilliams
Director of Client Relations
marykathryn.mcwilliams@nm.com
Office 803-254-0133
Mary Kathryn McWilliams was born and raised in Columbia. She graduated from the University of South Carolina, Moore School of Business in 2010 with a Bachelor of Science in Business Administration, majoring in Business Management and Corporate Finance. Mary Kathryn has been with Northwestern Mutual since January of 2010 and has worked in many roles, including College Campus Recruiting, Development, Client Relations Coordinator, and Associate Financial Representative for Managing Director. Mary Kathryn is married to Robert H. McWilliams, Jr. She is actively involved in Junior League of Columbia, Darla Moore Young Alumni Board, and the Kappa Delta alumni chapter. In her spare time, Mary Kathryn teaches Pure Barre classes and enjoys traveling, exercising and reading.
College Unit Director
Office 803-254-0133
My Networks: