Management Team
The mission of Northwestern Mutual in Columbia is to become the preeminent financial security agency across all markets served by delivering comprehensive strategies, solutions, and services accessible exclusively throught the Northwestern Mutual network.
Managing Director
Office 803-254-0133
Chad Dowdy joined Northwestern Mutual's Columbia office in the fall of 2002 as a College Intern and grew to become one of the youngest Managing Director's in the system starting in January of 2007.  He and his Management Team have developed and grown the office to one of the most successful agencies in the country.
In addition to being the Managing Director, Chad serves his clients as a Wealth Management Advisor where he creates personalized financial plans designed to help them achieve their visions for the future.
As the Managing Director, Chad is always looking to grow his practice by extending to talented and driven individuals the opportunity to join the Columbia office. 
During my time at the University of South Carolina, I was introduced to Northwestern Mutual through the highly rated Northwestern Mutual Financial Representative Internship Program. My experience as an intern was extremely positive, and I found such a great opportunity here in Columbia that I made Northwestern Mutual my career.
Since then I have devoted myself to helping my clients find financial security for themselves and their families. In addition to working closely with new and existing clients,  I successfully ran the College Internship Program for two years prior to being appointed Managing Director in 2007.
Today, our team continues to help our clients achieve financial security.  Our internship program in Columbia, SC is one of the most successful in the country, and Northwestern Mutual - Columbia, is one of the most attractive opportunities in the country for career changers.  If you are interested in learning more about entrepreneurial opportunities as a Financial Representative or Financial Advisor please click on the Contact Me button."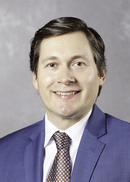 Justin Matthew Williams
0
EMail
Office 803-254-0133
Mobile 803-381-8382
Justin joins us after spending over 12 years as a professional sales executive. He is a proven performer with a consistent track record in Leadership, building relationships, developing new business, managing accounts and delivering top sales results.
He is a South Carolina Native who grew up in Barnwell and an alumni of USC-Aiken where he received a scholarship to play baseball and lettered all four years. Upon graduating in 2005 he moved to the upstate with a teammate to open a Golds gym. After getting the gym off the ground, he joined Sharp Business Systems as a sales executive. There he helped his clients implement technology necessary to increase employee productivity and work flow efficiencies. He experienced much success as he achieved his annual quota all five years with the company. He became very involved in the Greenville community sitting on several committees for the Chamber of Commerce. He was selected for Leadership Greenville, and is the former president and founding board member of the Red Shoe Society, a group that empowered and inspired young philanthropists to get involved and support the work of the Ronald McDonald House. In 2010 he was awarded Greenville's First "Best and Brightest under 35".
In 2011 he left Sharp to become an independent contractor with Procore Medical. There he began his fulfilling career in the Orthopedic medical device industry. While there, he was responsible for growing sales, building surgeon relationships, and being a technical resource in the operating room. Justin started out as an associate representative in Asheville, NC and quickly was promoted to Senior Territory Manager and relocated to Wilmington, NC. There he was challenged with a depressed market where he grew sales over 150% in just a year and a half. He was then asked to do it again and was moved here to Columbia to take over another underperforming territory. During these past four years, under his leadership, this market has grown to $1.3 million in annual revenue sales. He has consistently been awarded Presidents Club Winner each year while in this role.
He has been married for over 10 years to his beautiful bride Haley who is a school teacher at Dreher High School. They live in Melrose Heights and have two Aussie Doodles, Ranger and Scout. They both are owners at Newspring Church where they have been involved in their youth program, FUSE and the volunteer program, Connect. They love to travel and spend time with family & friends. Justin is passionate about everything outdoors, he loves hunting, mountain biking, and Triathlons. He has competed in over a dozen races including half marathons, a full marathon and has recently completed his third half Ironman distance triathlon.
As Director of Market Growth my role is to educate individuals on what our firm can do for them. Either as a client of our firm or as a Financial Representative in our firm. Advising individuals, families and businesses on their financial future from a comprehensive financial plan is a responsibility that Northwestern Mutual takes seriously. If your current advisors are not as competent as you would like or you are not in a fulfilling career, you owe it to yourself to schedule a meeting with us to learn more of how we can be a resource to you.

We are building an organization that makes a difference in the financial lives of the people in the communities we live in. To do this, we are looking for individuals who want to make a difference in the lives of others, they want a career not a job, they want to be compensated for how hard they work, are highly motivated and disciplined, and want more freedom and autonomy over their calendars.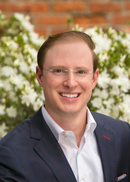 Field Director
Office 803-254-0133 ext. 3042
My Networks:
My team and I do full, comprehensive financial planning for our clients.  The areas we're uniquely qualified to help our clients are estate planning, tax mitigation, buy/sell arrangements, detailed retirement analysis, strategic insurance funding.
Ever since I began studying as a Finance and Insurance & Risk Management double major at the University of South Carolina (USC), I've been hooked.  After earning my Bachelor of Science in Business Administration, Cum Laude, at USC I went on to become an Investment Advisor Representative, a licensed Stock Broker, earned my Chartered Life Underwriter designation, and am a CERTIFIED FINANCIAL PLANNERTM professional.
I began working for Northwestern Mutual in 2008 as an intern and decided to make this my full time career the second I graduated.  Our goal is to deliver the highest possible objective ideas, recommendations, and advice to everyone we meet.  Community service, and active engagement are incredibly important to me.  I get the awesome opportunity to serve four main non profits in town on a weekly basis, call me to get involved!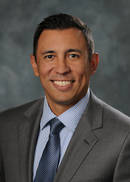 Field Director
Office 803-254-0133
The best way to achieve your financial goals is to identify your current financial picture with your future financial goals.

By listing your goals and objectives, identifying your assets and liabilities, and comparing what you have to what you want, I will work with you to define your vision of a secure financial future, focus on providing solutions in line with that vision, and work towards achieving results.

This helps me understand your needs, so that I can focus on meeting them. I rely not only on my own experience and expertise, but also on the knowledge and strength of a team of professionals available to me through Northwestern Mutual Financial Network. Together, we can provide the guidance you need to start yourself on the path to financial security.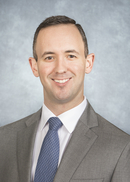 Field Director
Office 803-254-0133
I'm a financial advisor that specializes in helping successful families and businesses steward their resources as effectively as possible. My team puts an emphasis on listening first and helping you explore what's possible. We then build an integrated financial plan to help you reach your goals while educating you at every step along the way. My team helps elevate your investment results, decrease risk, and provide superior service.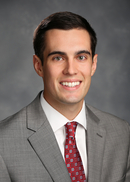 College Unit Director
Office 803-254-0133
Mobile 803-422-3596
I work as a Financial Advisor with Northwestern Mutual. My mission is to develop enduring relationships with clients by providing expert guidance for a lifetime of financial security. I work with clients to identify their financial security needs and then focus on solutions that can help make those financial goals a reality. I help find the right solutions for personal, family or business needs. For additional information, send me a LinkedIn message or contact me via my cell phone.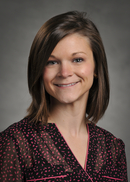 Lauren K Dowdy
Director of Career Development
EMail
Office 865-251-5133
My Networks:
Lauren Dowdy has been with Northwestern Mutual in Columbia since June of 2005. Lauren works primarily in agency development and oversees that all of our advisors receive the coaching and training they need to build a successful practice. Lauren is a 2006 graduate of The University of South Carolina and lives with her husband Chad, their son Charlie, and their two daughters Kate and Anna in downtown Columbia.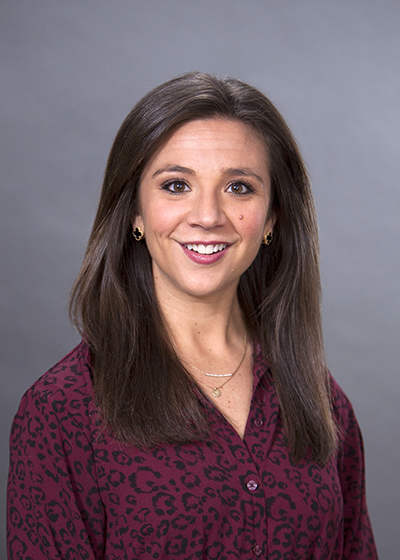 Mary Kathryn McWilliams
Director of Client Relations
EMail
Office 803-254-0133 ext. 3054
Mary Kathryn McWilliams was born and raised in Columbia. She graduated from the University of South Carolina, Moore School of Business in 2010 with a Bachelor of Science in Business Administration, majoring in Business Management and Corporate Finance. Mary Kathryn has been with Northwestern Mutual since January of 2010 and has worked in many roles, including College Campus Recruiting, Development, Client Relations Coordinator, and Associate Financial Representative for Managing Director. Mary Kathryn is married to Robert H. McWilliams, Jr. She is actively involved in Junior League of Columbia, Darla Moore Young Alumni Board, and the Kappa Delta alumni chapter. In her spare time, Mary Kathryn teaches Pure Barre classes and enjoys traveling, exercising and reading.